Dance of the Dolphins in Hurghada – 2 days with overnight stay
These experiences are best for swim with dolphins in Hurghada for families and closed groups who want to spend a few days secluded from the world, relax, chill out and enjoy their peace and quiet.
The evenings are particularly beautiful under the enchanting sky adorned with the stars, whether Orion, Venus or the great Libra can be recognized from the first glance. An inviting, heavenly atmosphere to meditate or to memorize a romantic moment with your loved one.
On this Swimming with Dolphins & Snorkeling Tour in Hurghada you will be accompanied by a snorkeling guide who will introduce you to the underwater world and, as a dolphin friend, introduce you to the world of dolphins.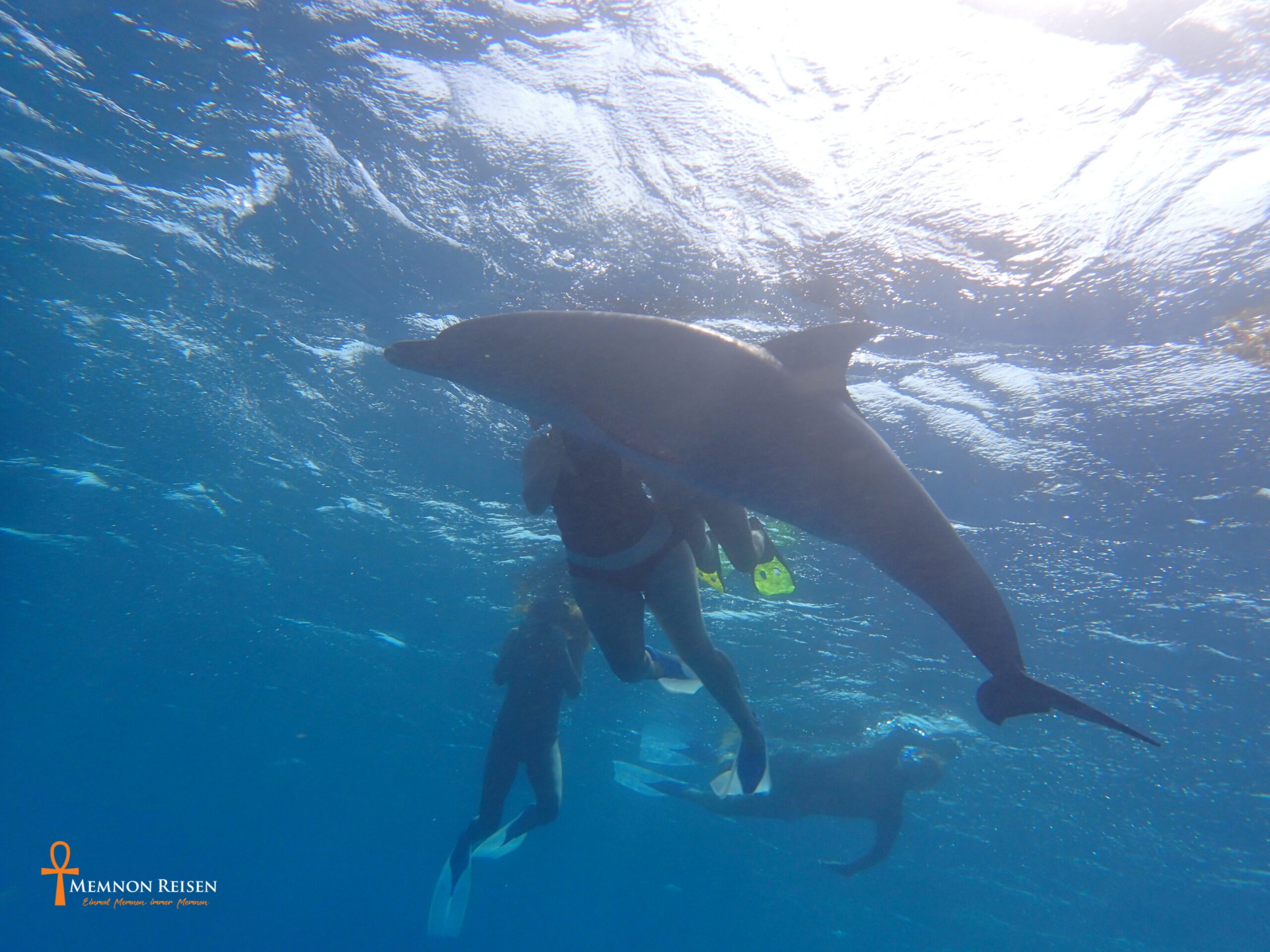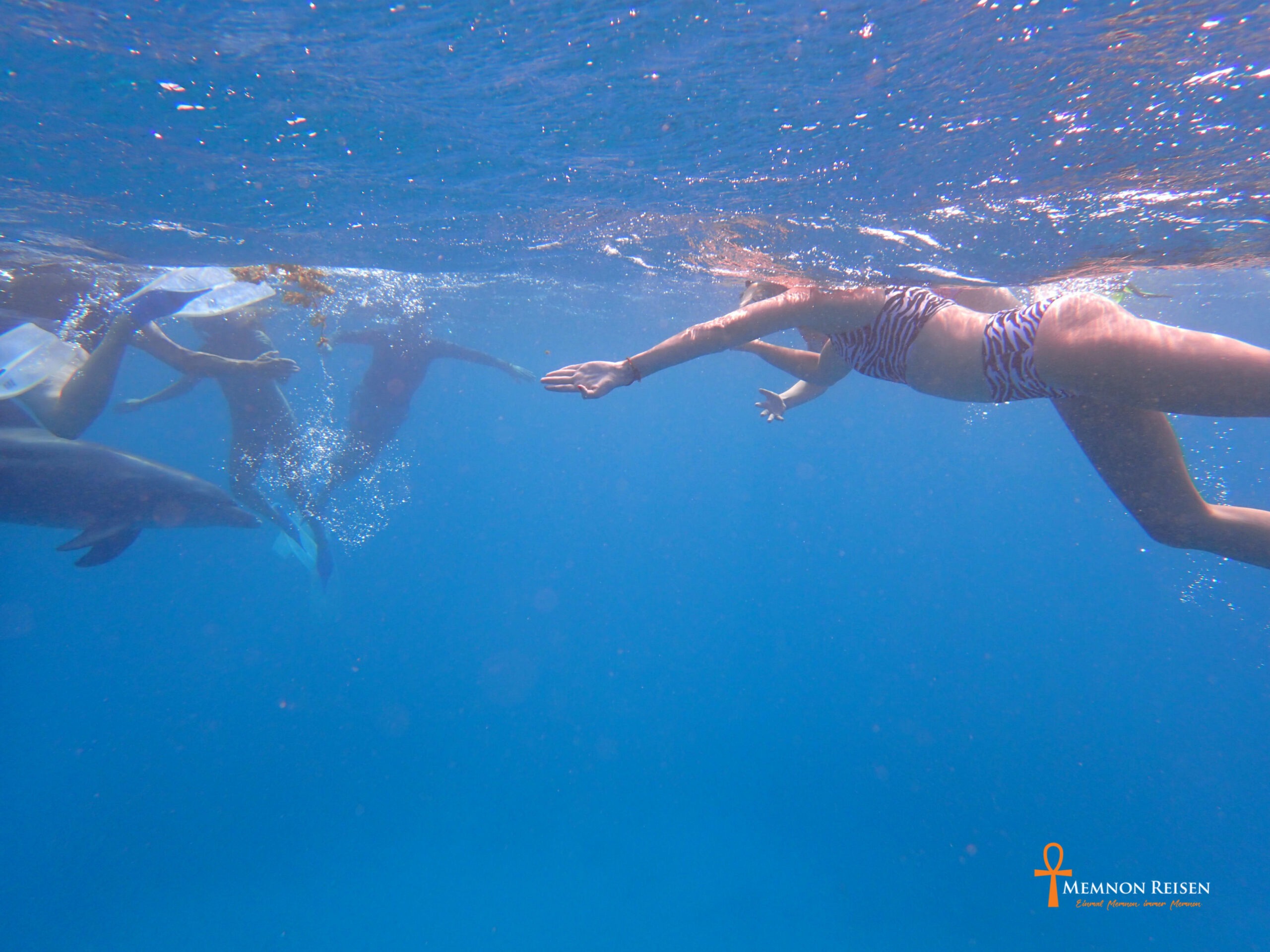 Dates for this Swimming with Dolphins & Snorkeling 2 days tour or for several days are by arrangement with the Memnon Reisen team.
Contact us now and treat yourself to an unforgettable experience!
Instead of hustle and bustle, book a private boat with comfort and charm with us. And head out on the open sea to a reef known as ELERK (Dolphin House), where the dolphins always stay overnight and are always spotted. Spend the night on your boat there after the day trips leave boats and from the boat go into the water to swim with the dolphins.
During the day you will crumble on the sea. The boat will take you from the spot to the other, where dolphins are en route and where you can also stop and come to you with a tender boat.
You will be pampered by the crew of the boat with the mega delicious food and sleep in the sound of the sea in their functional and nicely designed cabins.
Description for Dance of the Dolphins in Hurghada – 2 days with overnight stay
Since the snorkelers and divers in the Red Sea made the world of tourists aware of the dolphins, the curious tourists' desire to take a closer look at these people-friendly animals, to swim with them and, if they are lucky, even to dance.
We, the Memnon Travel Team, offer you this great experience with overnight stays at the Dolphins House.
(5 star rooms, fresh water showers, toilets and a large shade deck are available on board)
Not included in the price: