Private Sightseeing Tour in El Gouna
Get to know the lagoon city not only on water, but also on land and be enchanted by the oriental flair in El Gouna.
Private City tour in El Gouna with lagoon trip takes about 4 hours.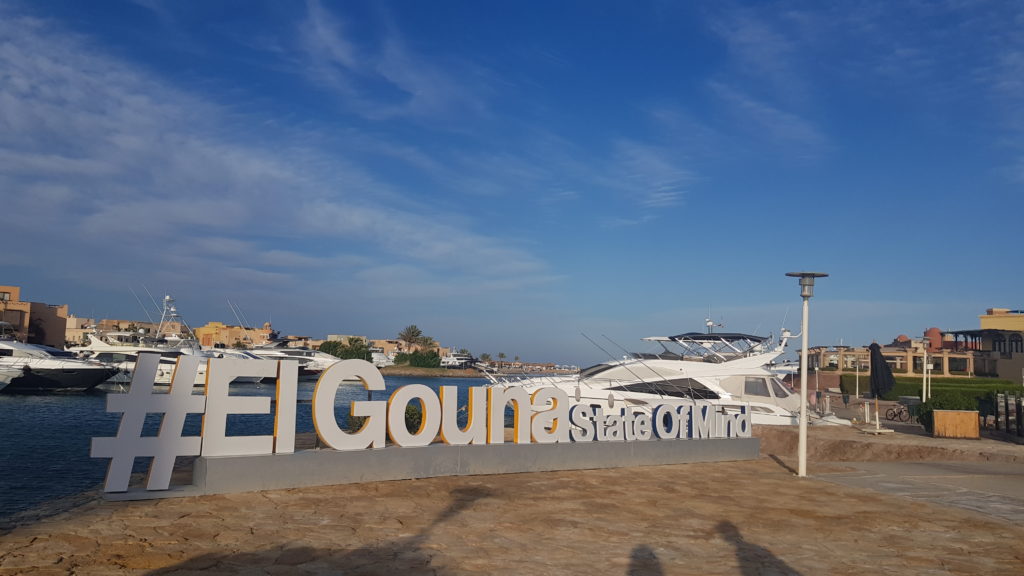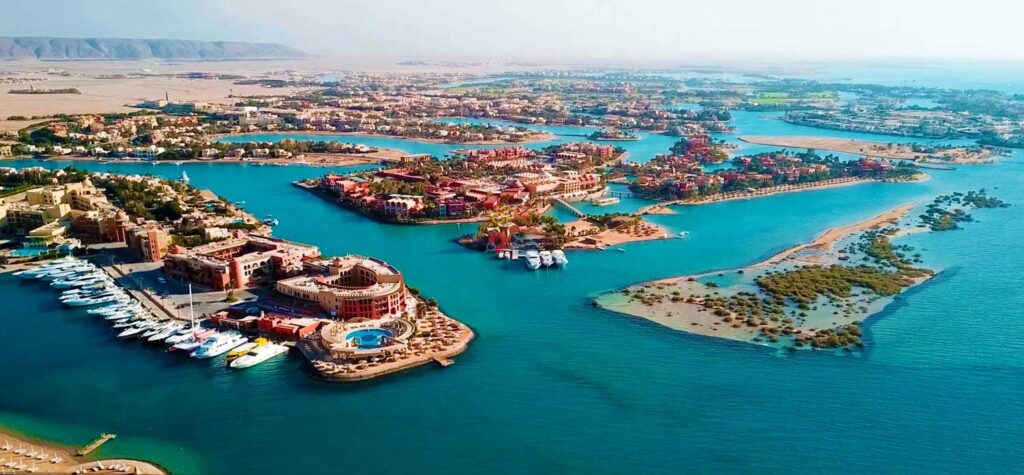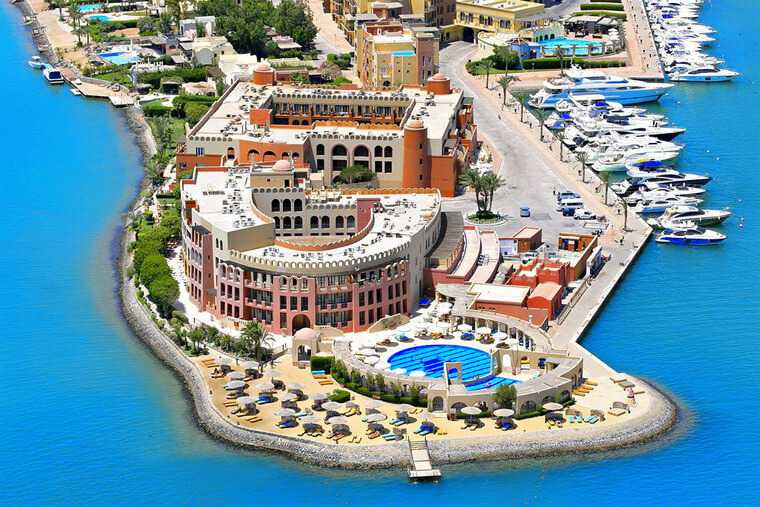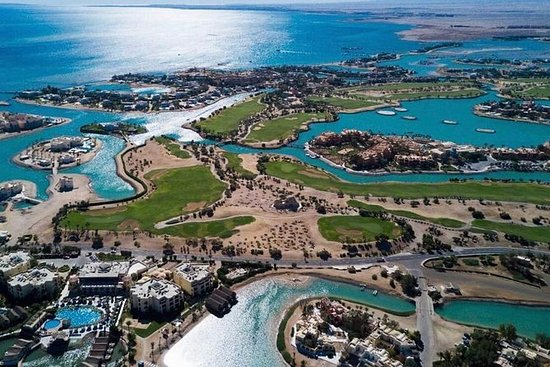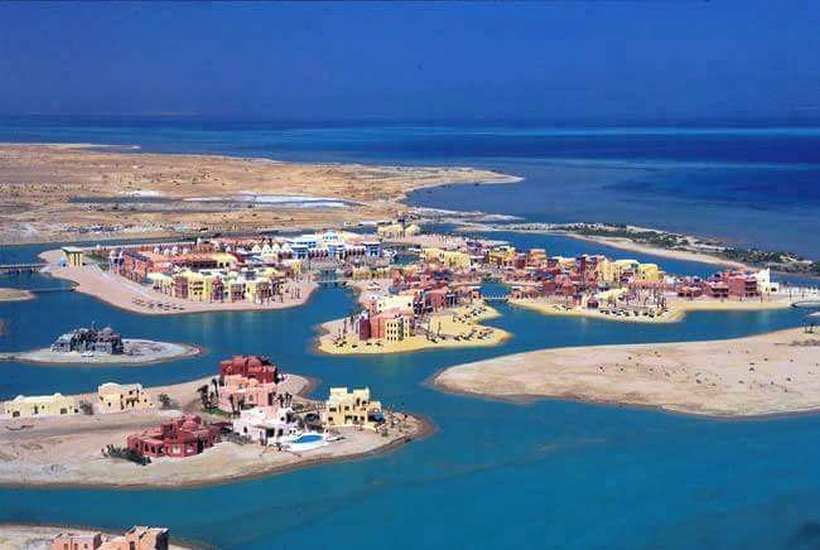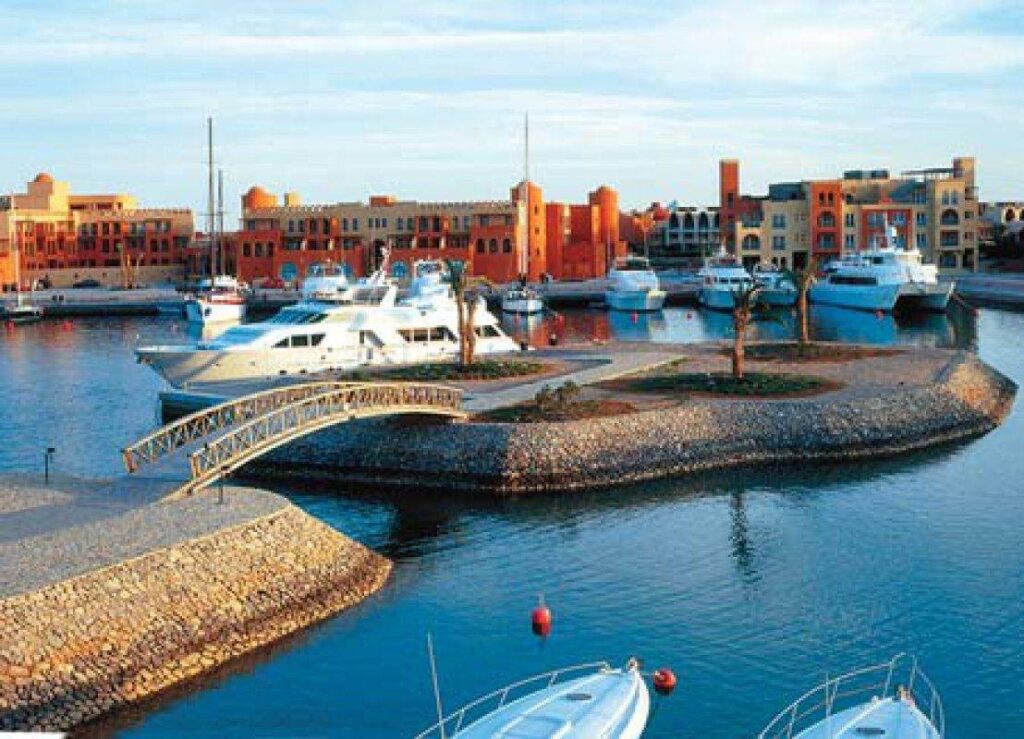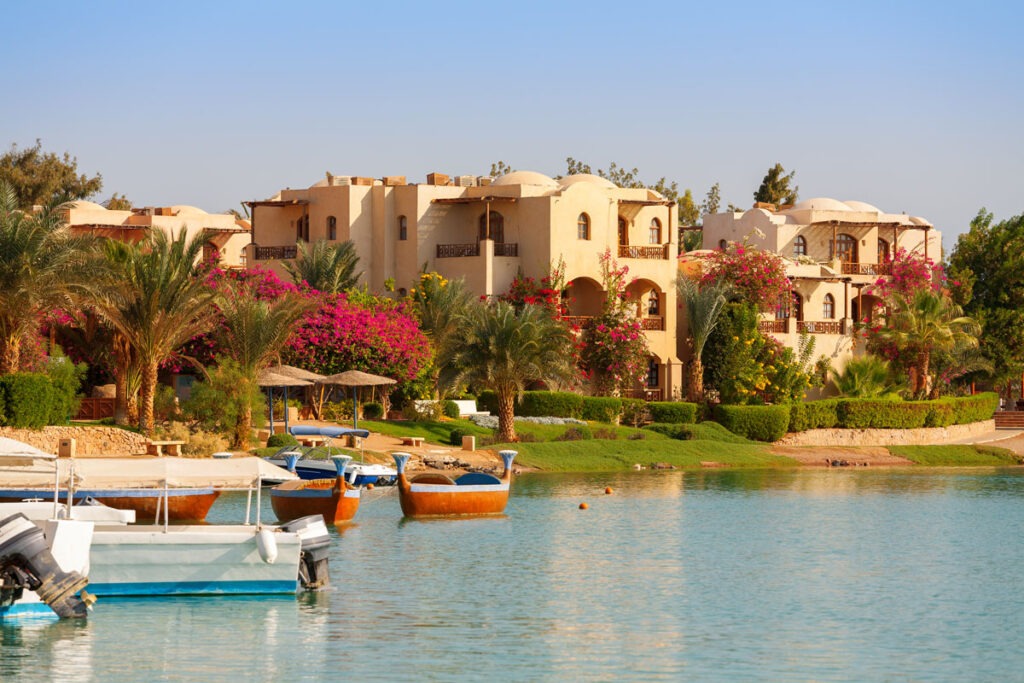 | Number of people | Type of car | Price per person |
| --- | --- | --- |
| 2 person | Private car | 47 € p.P. |
| 3-4 person | Private mini bus | 41 € p.P. |
| 5-8 person | Private mini bus | 34 € p.P. |
| 10 Person | Private mini bus | 29 € p.P. |
| Duration | Trip Type | Availability | Pick-up Time |
| --- | --- | --- | --- |
| around 4 hours | Individually | Every day | at around 09.00 |
A private tour of El Gouna is a great opportunity to get to know the beautiful city, a real European miracle in the middle of the hot Egyptian desert.
El Gouna is man-made like Dubai and chic like a European Mediterranean city.
The city will charm you with its harmonious architecture and the beauty of azure-blue lagoons. This is perhaps one of the most romantic places, which is also called the Egyptian Venice.
Program of Private Sightseeing Tour in El Gouna
Lagoon trip
El Gouna Tower
El Gouna Downtown
Abu Tig Marina (El Gouna)
Description for Private Sightseeing Tour in El Gouna
We will pick you up from your hotel between 9:00 am and 10:00 am. You will receive the exact time with confirmation based on the location of your hotel.
When you arrive in El Gouna, you board a shuttle boat. You will definitely enjoy a fantastic trip to the lagoon. A trip to the lagoon in El Gouna is a must-see!
During El Gouna City Tour we will drive through the lagoon to explore the El Gouna resort. We will go through all the hotels, see different parts of the city and the sea.
After walking along the lagoon, we go to Downtown. Here you will have free time for shopping. And we invite you to an Egyptian tea in an oriental cafe.
Finally, we will take a tour of the marina (Abu Tig Marina), the first private marina on the Red Sea. Admire the many ships and luxury yachts from around the world that stop at El Gouna before continuing your journey to the Mediterranean or Indian Ocean.
An individual El Gouna City Tour will be remembered for a long time.
Not included in the price: