Private Swimming with Dolphins & Snorkeling Tour
Swimming with dolphins in Hurghada is one of our strengths!
We will take you by boat to the place (places) where dolphins swim around freely in the sea.
Discover the diverse world of the Red Sea with us. Experience the dolphins up close, watch them, play along, touch them.
Private Snorkeling Boat Trip to Dolphin house from Hurghada One of the heart-touching excursions on the Red Sea. A family and child friendly excursion.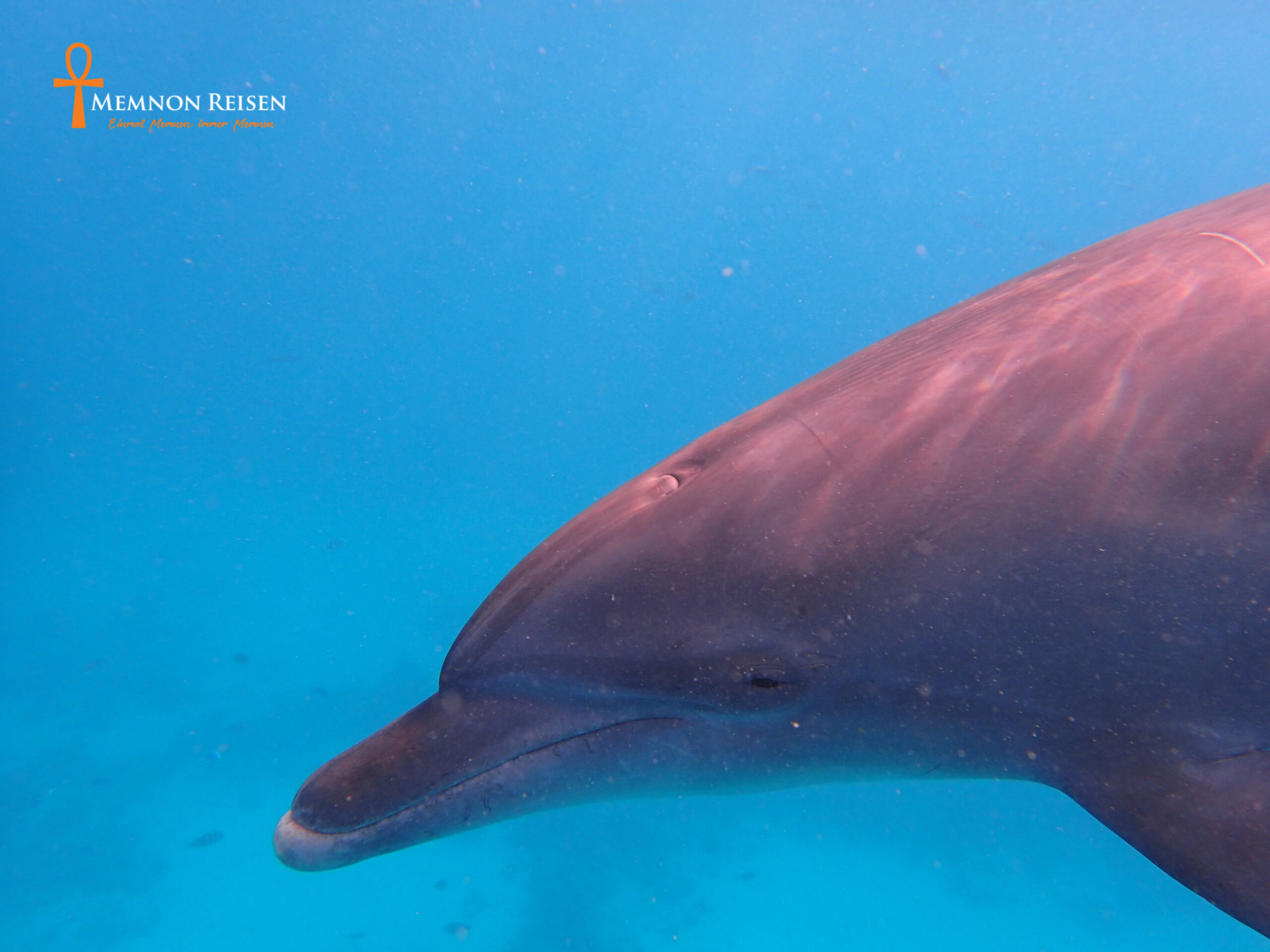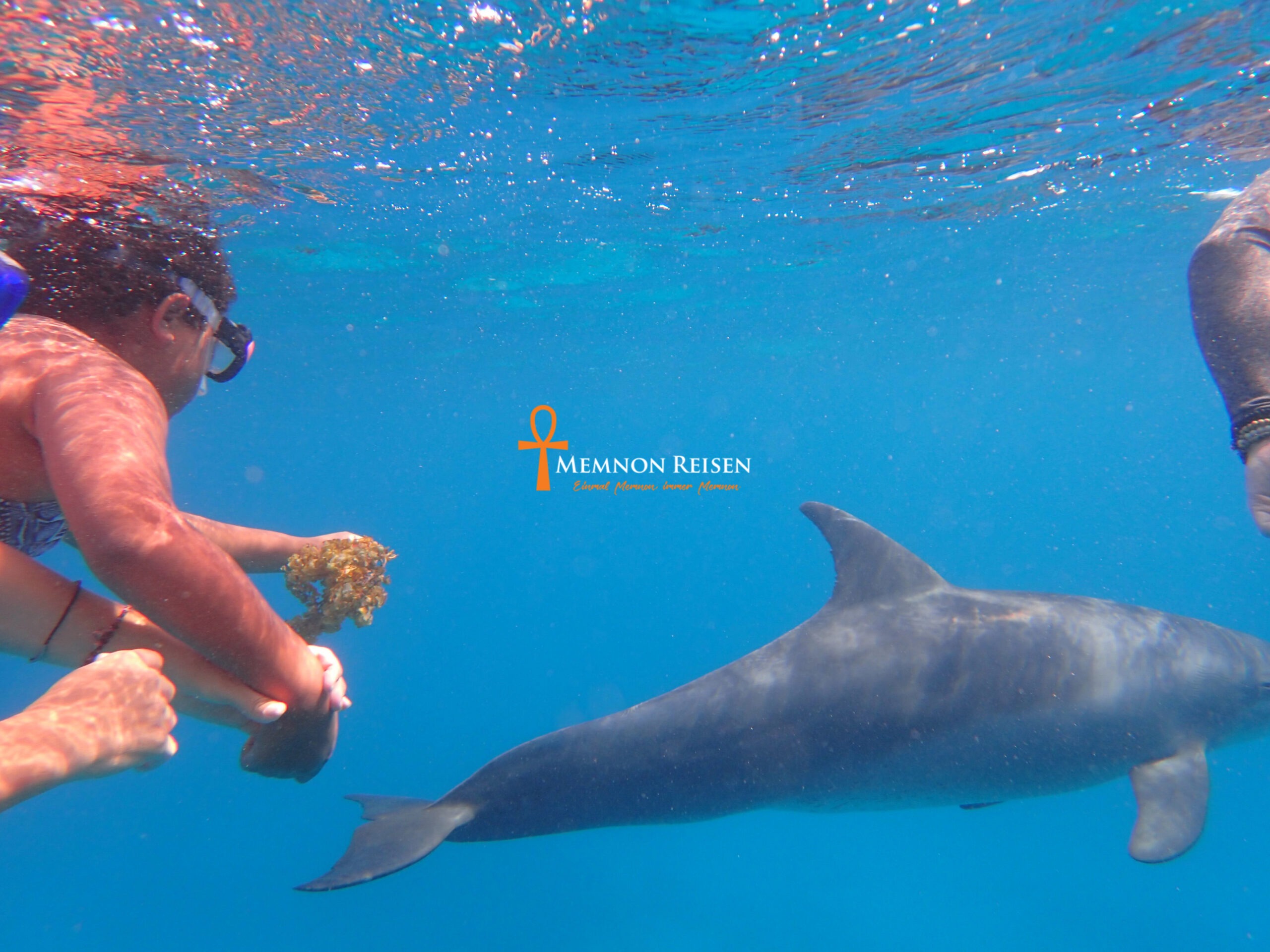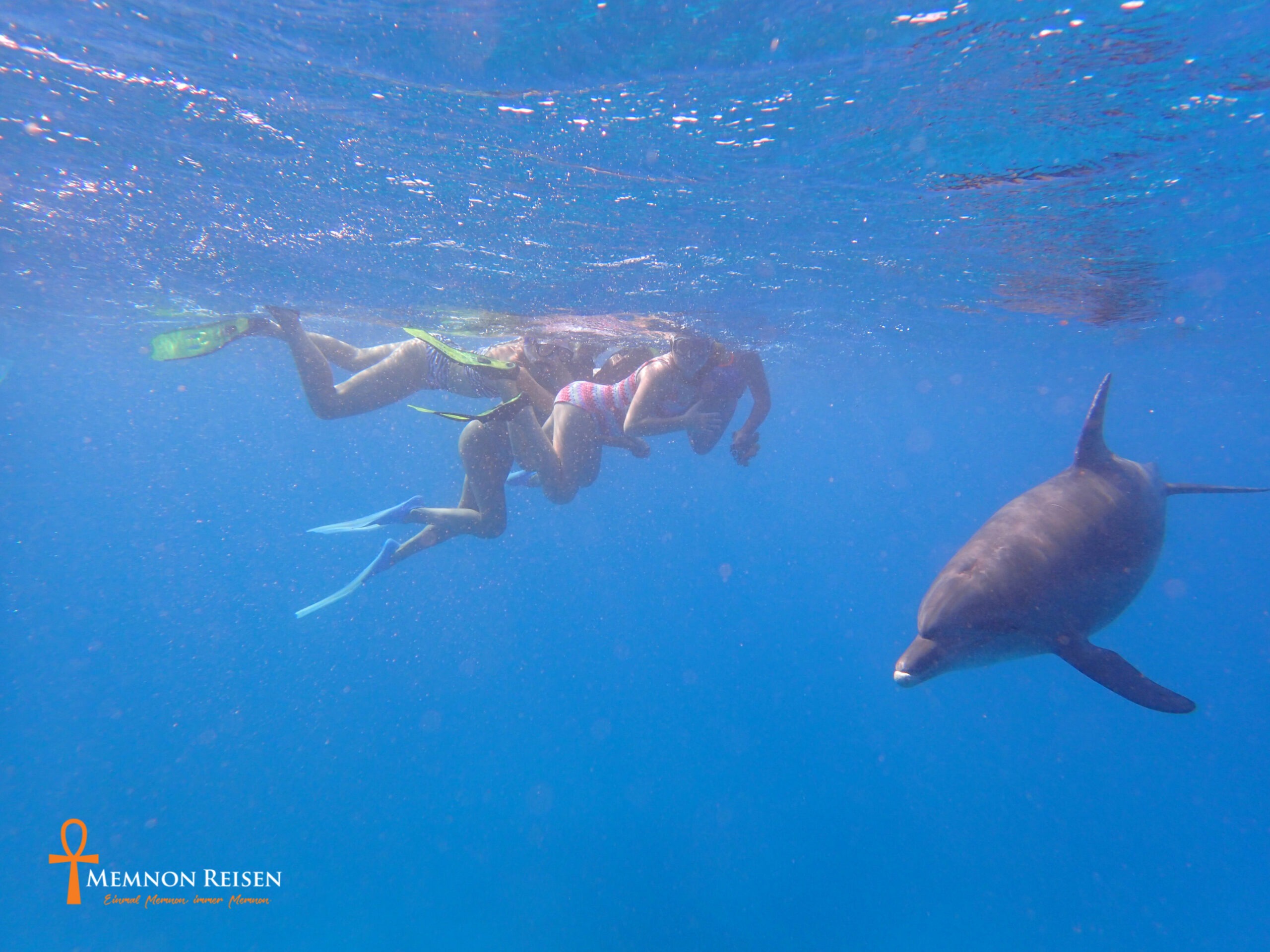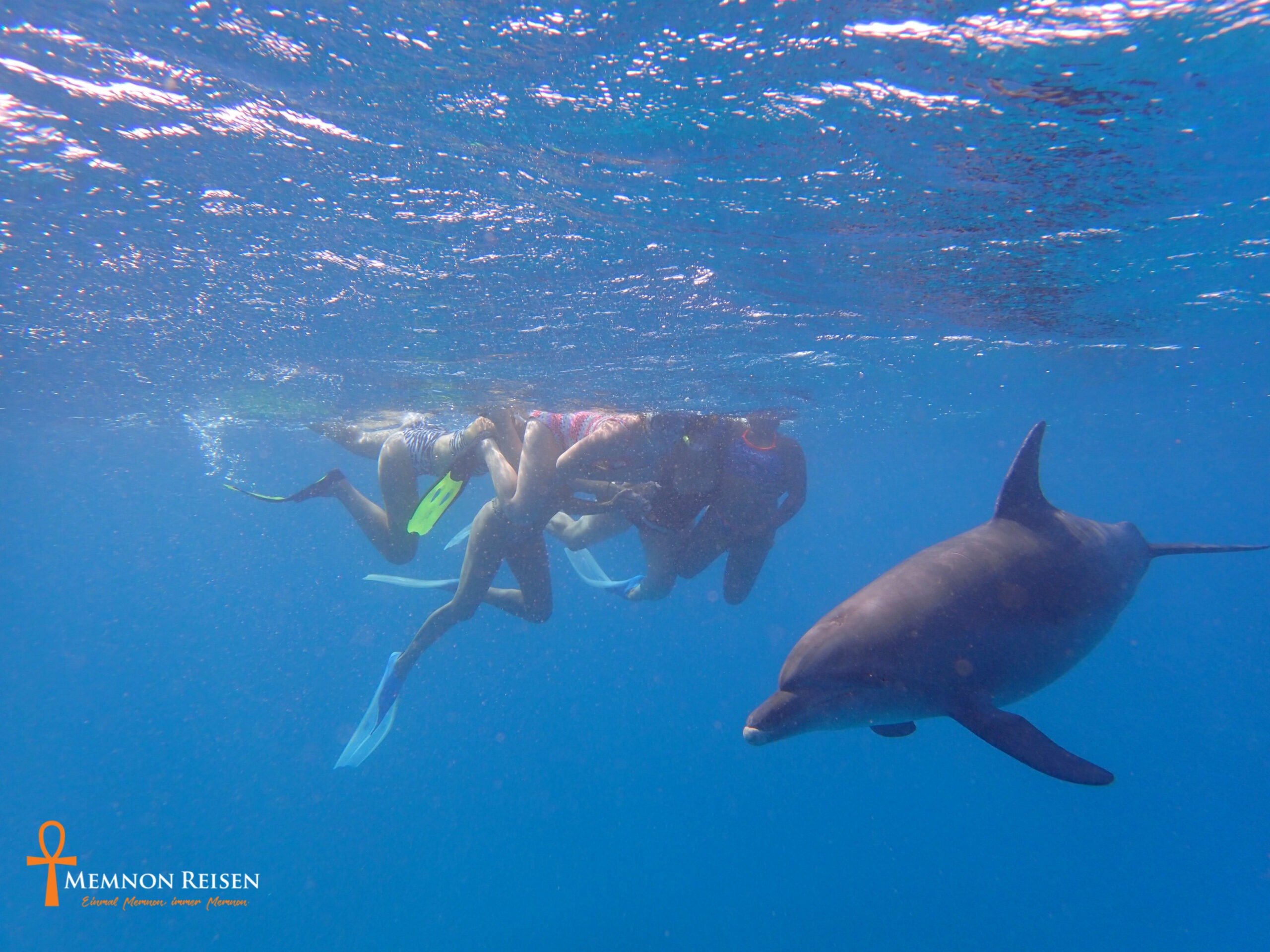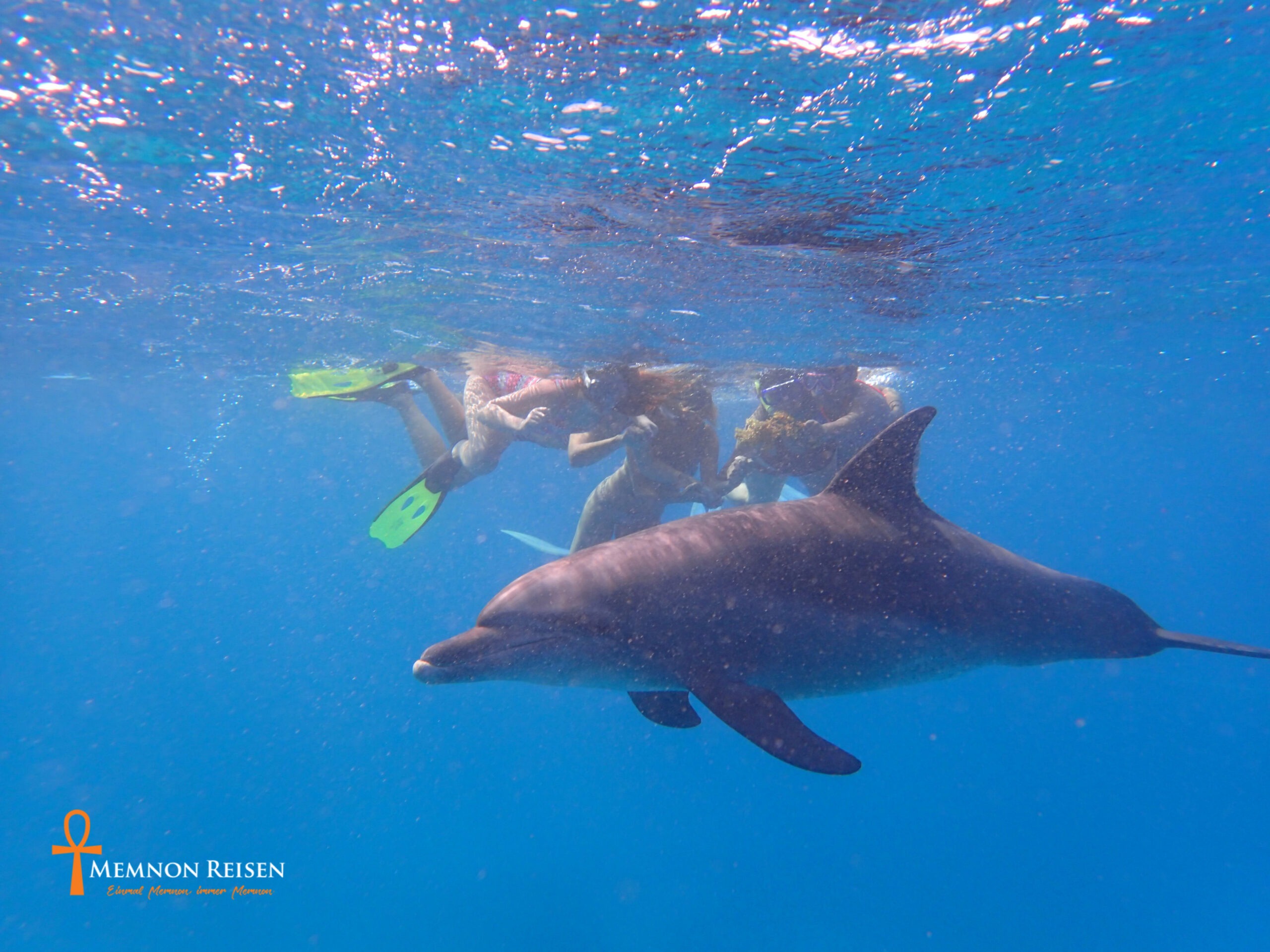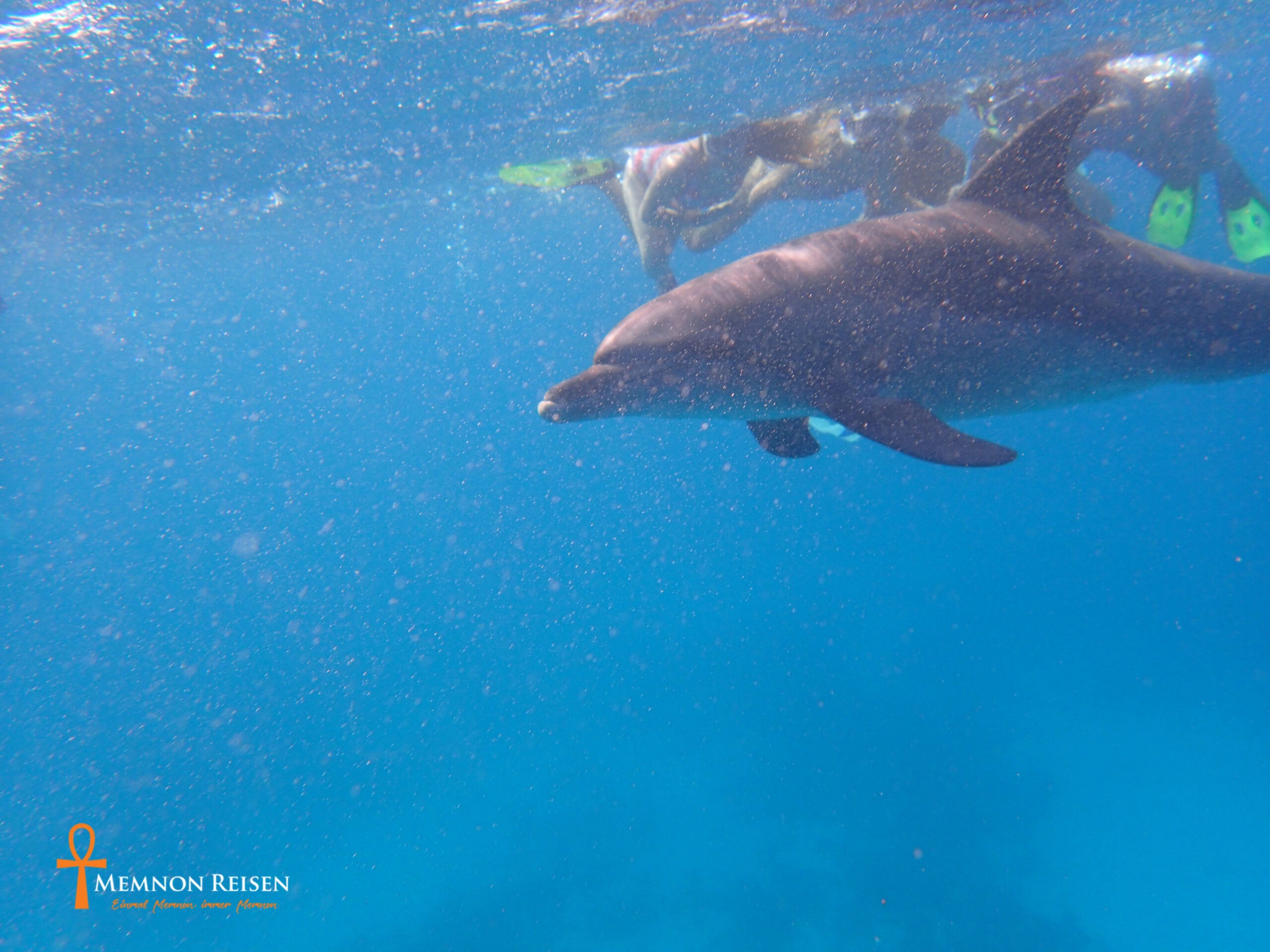 | Number of people | Price per person |
| --- | --- |
| 2 persons | 340 € p.P. |
| 3 persons | 230 € p.P. |
| 4-5 persons | 160 € p.P. |
| 6-7 Persons | 120 € p.P. |
| 10 - 15 Persons | 85€ p.P. |
| Duration | Availability | Pick-up Time |
| --- | --- | --- |
| 9 hours | daily, by appointment | around 6 a.m. |
We, Memnon Reisen Team, offer you this great experience at the Dolphins House.
Instead of hustle and bustle, book a private boat with comfort and charm with us. And head out on the open sea to a reef known as ELERK (Dolphin House), where the dolphins always stay overnight and are always spotted
Program of Private Swimming with Dolphins & Snorkeling Tour
Swim with dolphins in 2 places where the dolphins live
Breakfast
Having lunch
Beverages
Descrption for Private Swimming with Dolphins & Snorkeling Tour
Between 6-7 a.m. (depending on the location of your hotel) pick-up from the hotel (reception area),
Transfer by comfortable, air-conditioned minibus or car. to your boat where the captain and crew await you.
Cast off and the adventure begins.
First of all, and during the boat trip to the dolphins house, we accept our breakfast. We drive to a reef called (Shoaab El erek) Dolphins House, where the dolphins live, spend the night and are always spotted.
A first hour boat trip on the azure blue water of the fascinating Red Sea until we reach the dolphins house, we are there and the dolphins are around. Breathtaking moments
A freshly cooked lunch will be prepared and served in the afternoon. After lunch we enjoy swimming with dolphins again.
Our elite dolphin excursion ends around 3:30 p.m. and the boat ride back to the pier and the transfer to your place of stay or hotel.
Not included in the price: