Day Trip from Hurghada to Cairo | Private Cairo Day Tour or Day trip to Cairo & Giza which includes a visit to the Pyramids and Lunch.
We organize the Day trip to the pyramids privately with a private car or in small groups or with  mini bus. 
Book Private Cairo Day Tour  and explore ancient and modern Egypt in Cairo with our English speaking Egyptologist.
Marvel at the Giza Pyramids, one of the seven wonders of the ancient world, on a private day tour from Hurghada to Cairo. The Great Sphinx of Giza rises majestically in front of you and you look the sphinx deep in the eyes and ask who broke your nose?
On a Private Cairo Day Tour you will visit the Egyptian Museum, the great treasure trove for antiquities and human history. An unforgettable day trip awaits you from Hurghada to the Pyramids of Cairo and Giza.
Please note that we offer private tours and the prices depend on the number of participants in your booking. Small groups are only offered subject to availability.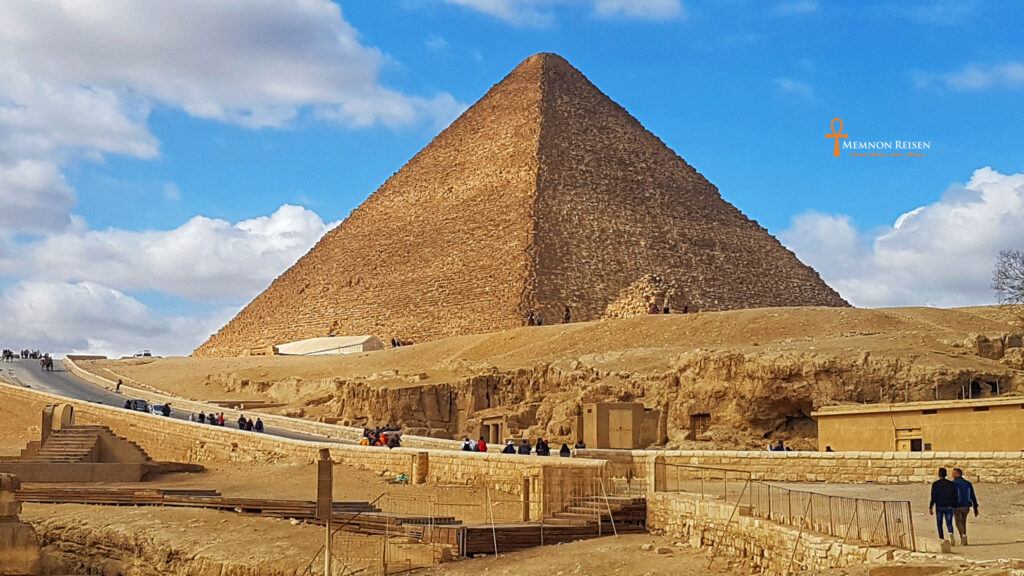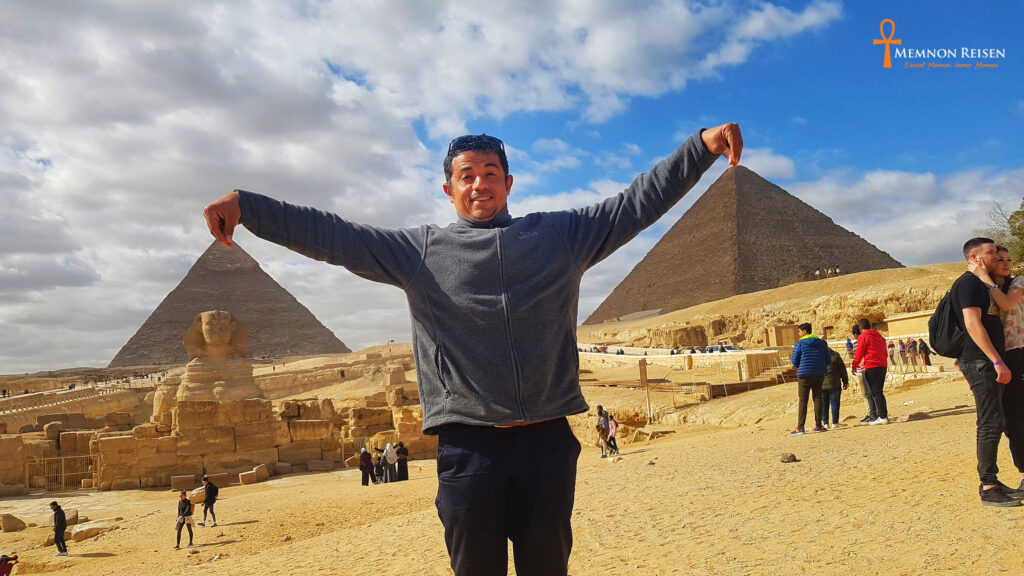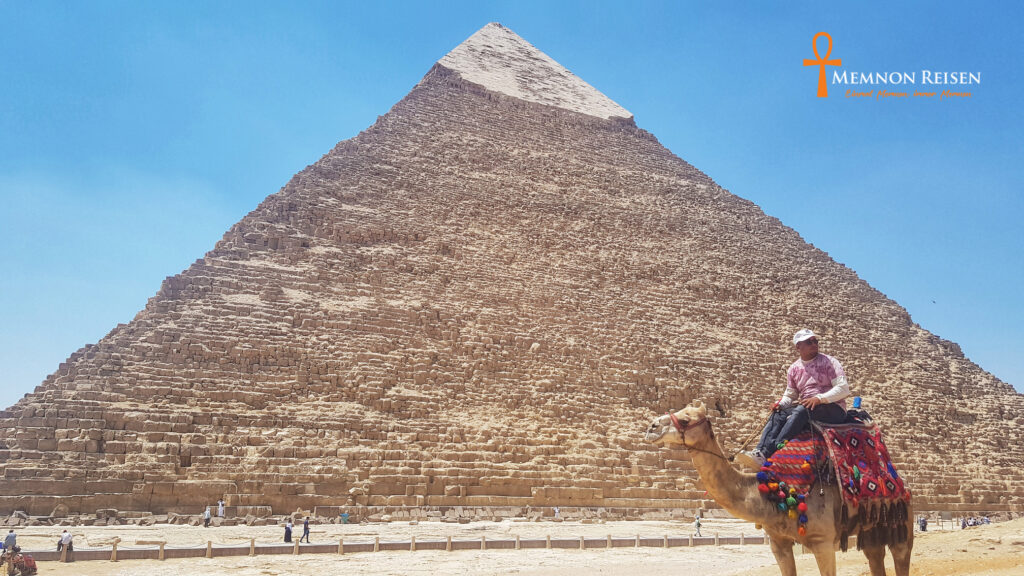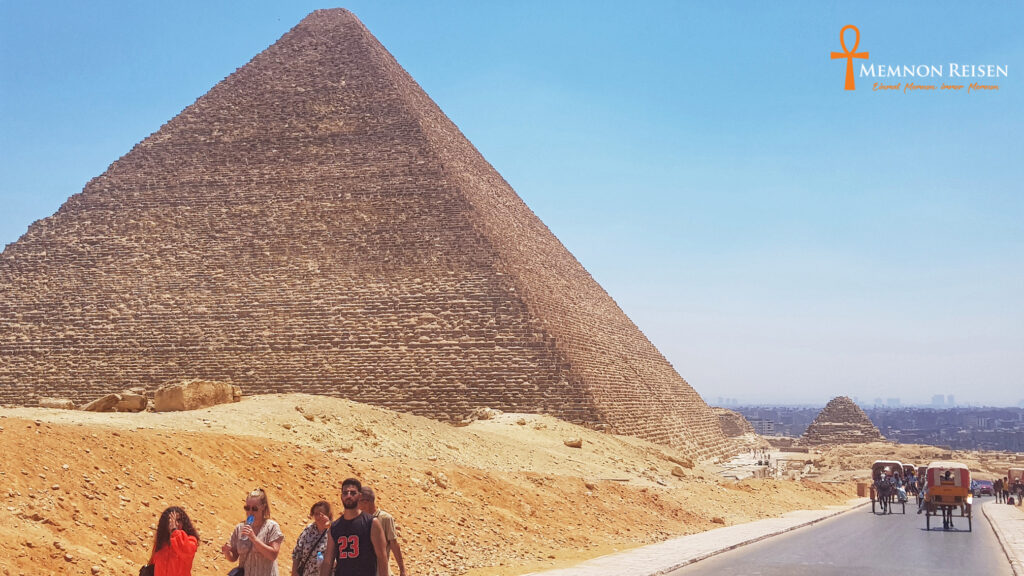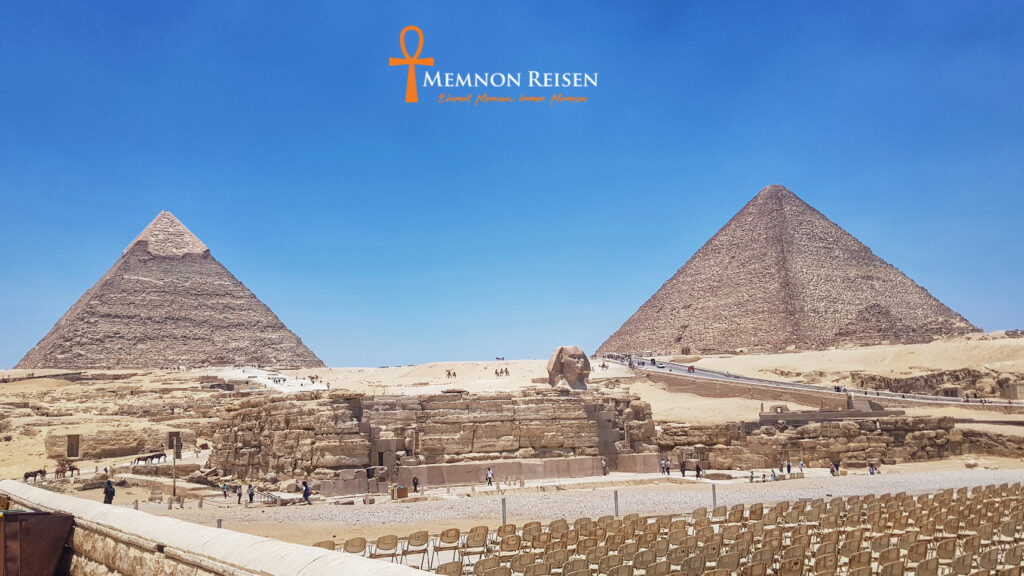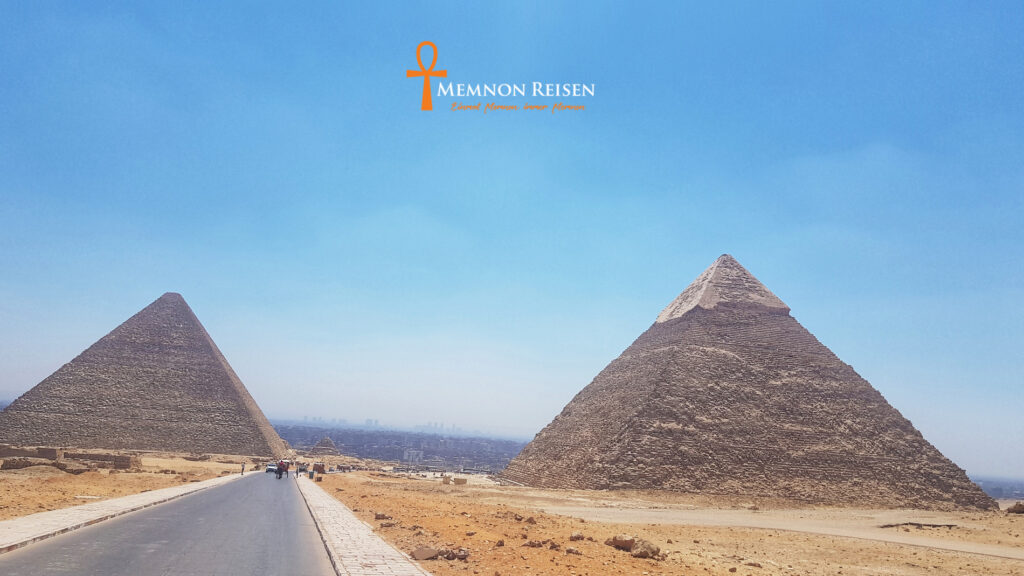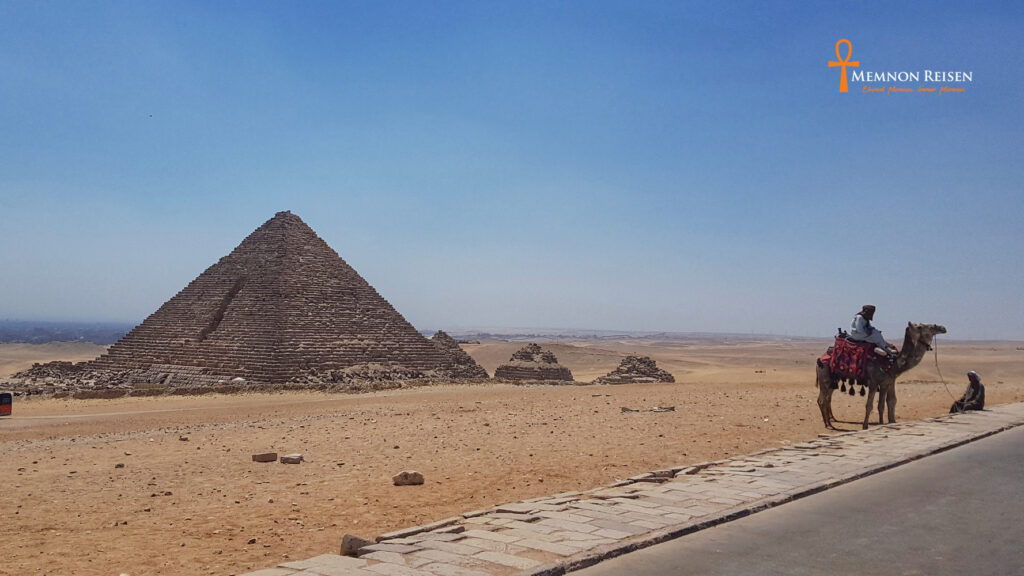 | Number of people | Type of car | Price per Adult |
| --- | --- | --- |
| 2 Persons | Private car | 165 € p.P. |
| 3 - 4 Persons | Private mini bus | 140 € p.P. |
| 5 - 6 Persons | Private mini bus | 125 € p.P. |
| 7 - 8 Persons | Private mini bus | 110 € p.P. |
| Duration | Trip Type | Availability | Pick-up Time |
| --- | --- | --- | --- |
| around 16 hours | Individually | Every day | at around 3 a.m. |
• Are you tired of mass tourism and shopping trips?
• Would you like to see, learn, be amazed and really enjoy the day trip from Hurghada to Cairo?
••• Book a Private Tour to Cairo & Giza from Hurghada, Safaga, Makady Bay, Sahl Hasheesh, Soma Bay, Safaga, El Quseir or from Marsa Alam and discover the diverse faces of Cairo with us!
We will organize your trip to the Pyramids and Cairo without unnecessary stops and shopping tours, because we value your vacation time.
Program of Private Day Tour to Cairo
The Egyptian Museum – Discover Egypt's Monuments
Pyramids of Giza
Great Sphinx of Giza
Valley Temple of Khafre
Old Town of Cairo (ONLY with us) included
Khan El Khalili Bazaar (ONLY with us) included
Sightseeing tour
Lunch
Description for Private Day Tour to Cairo
We pick you up from your hotel at 3:00 a.m. and drive approx. 430 km to Cairo. (different route from Marsa Alam to Cairo) by air-conditioned car or mini-bus.
Around 5:30 a.m. we take a short break in a restaurant.
We will arrive in Cairo around 8 am. And first, we take a short city tour by old Cairo, so that you can better see and get to know the real life in Egypt.
Then we visit the Egyptian Museum, the treasury of 7000 years of civilization. The legacies of ancient Egyptian culture are kept in the Egyptian Museum in Cairo, one of the most important museums in the world. They tell the story of an intelligent people and their great achievements. In fact, you can already feel the charisma of the wonderful works and the magic of ancient Egypt in the garden of the museum, even before entering the building. The museum is filled with the scents of a glorious past and in the eyes of the statues you can see the light of bygone times.
Next you will have lunch, where you will taste local Egyptian dishes.
After that, we will go to Giza, where we will visit the pyramids of the Sphinx and the The Valley Temple. The pyramids are by far the most striking evidence of the high culture of the Nile.
You can make sure that on a Private Tour to Cairo from Hurghada, you have visited and explored the highlights of the historic city.
We will start our way back to Hurghada at around 15.00 and at around 20.00 you will return back to your hotel.
Not included in the price: