3 Days trip to Cairo & White Desert & Bahariya Oasis
3 Days trip to Cairo & White Desert & Bahariya Oasis with overnight stay in the white desert is one of the most beautiful tour in Egypt. Drive with us to the white desert & black desert * and let yourself be enchanted by the beauty and silence of the desert.
Book this exclusive 3 Days trip to Cairo & White Desert & Bahariya Oasis from Hurghada, El Gouna, Soma Bay, Sahl Hasheesh, Safaga, El Quseir, Marsa Alam and Port Ghlib and secure a unique trip in the Sahara, that you never forget.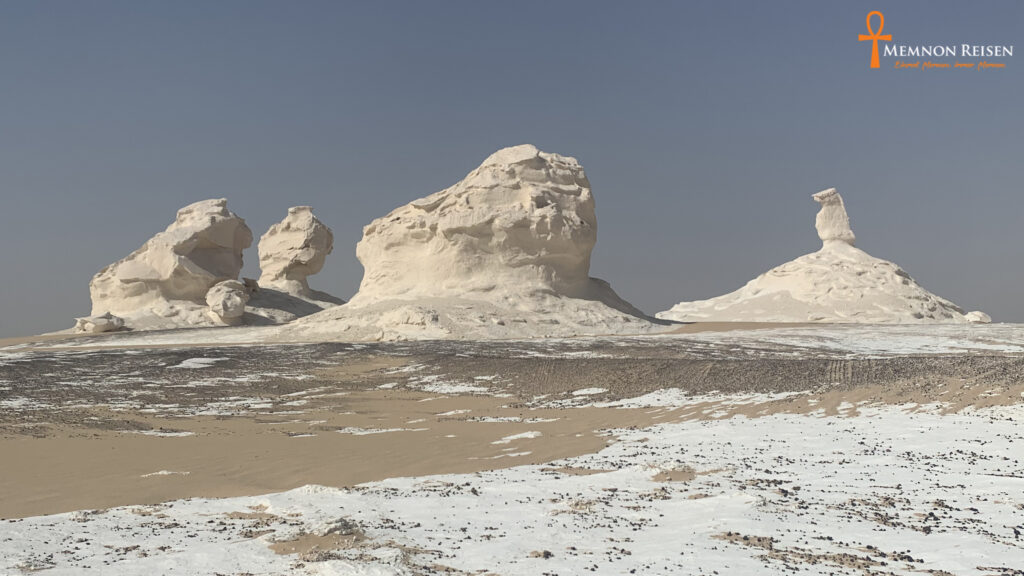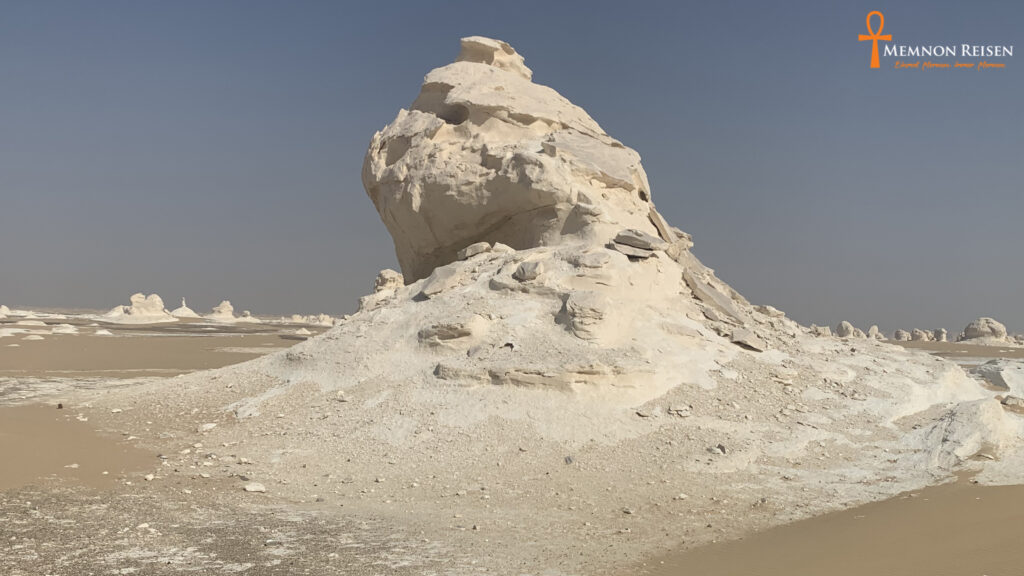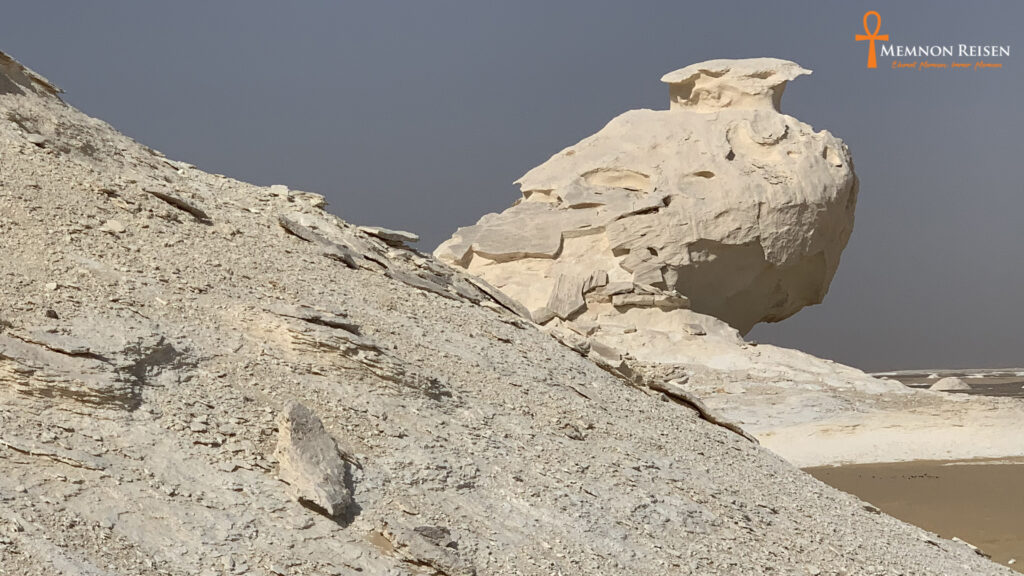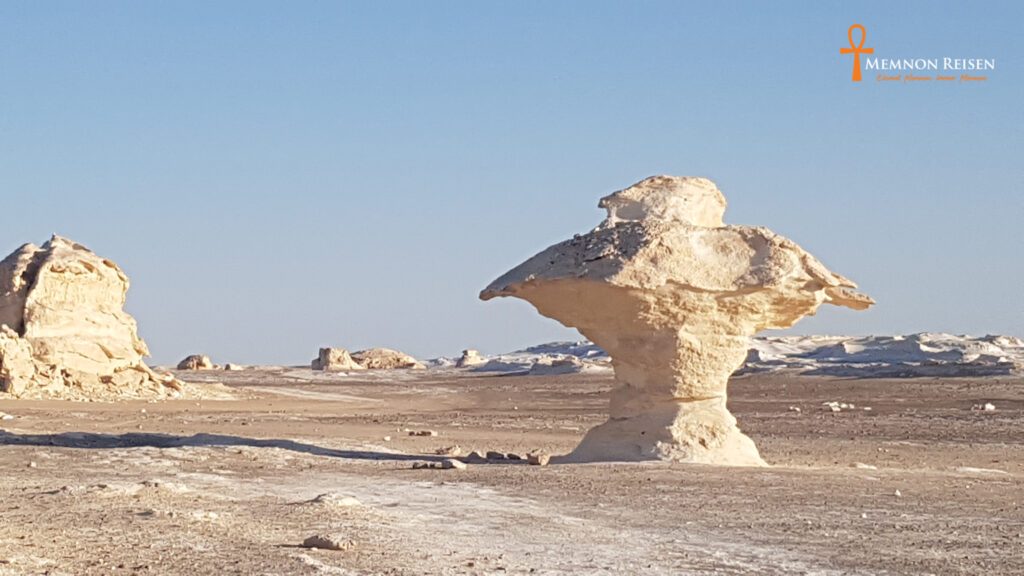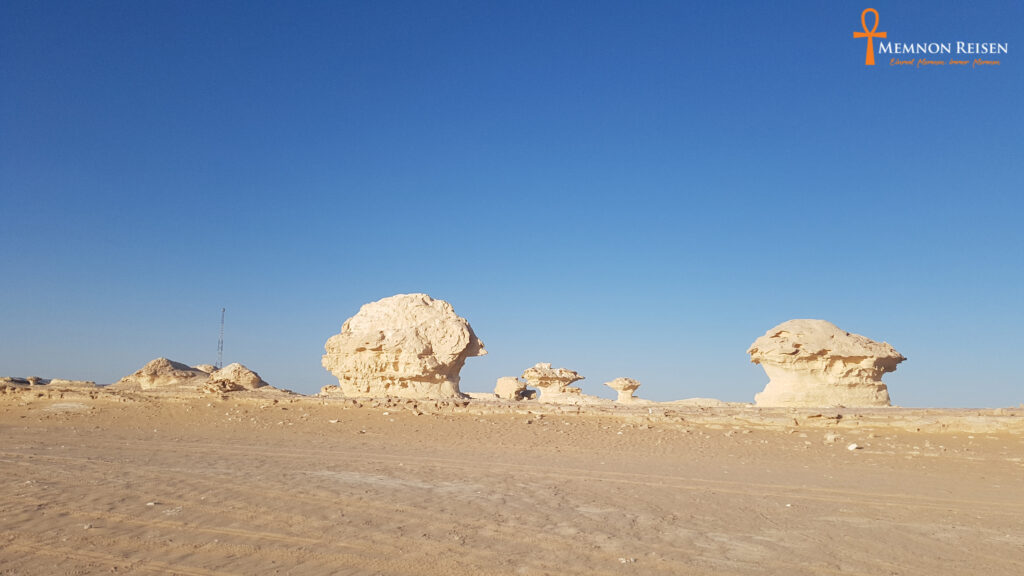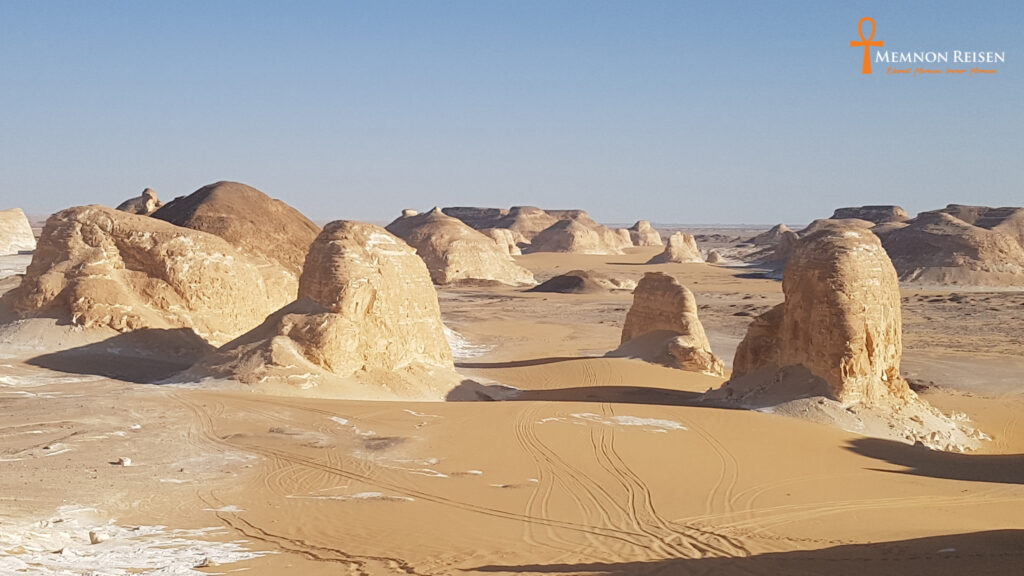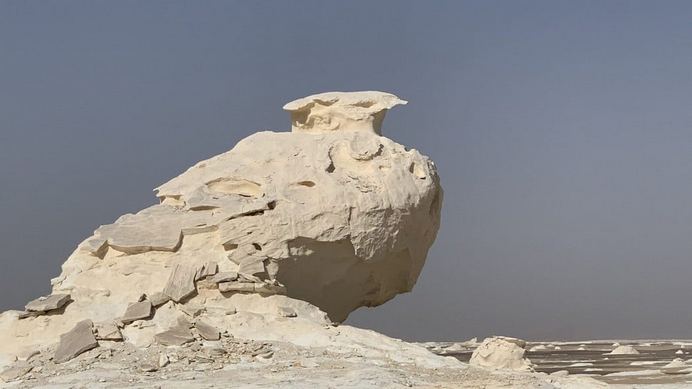 | Number of people | Type of car | Price per person |
| --- | --- | --- |
| 2 persons | Private car | 590 € p.P. |
| 3-4 persons | Private mini bus | 410 € p.P. |
| 5-8 persons | Private mini bus | 370 € p.P. |
| Duration | Trip Type | Availability | Pick-up Time |
| --- | --- | --- | --- |
| 3 days / 2 nights | Individually | Every day | around 3.30 a.m. |
Enjoy with us a wonderful trip to the black desert and Bahariya oasis. Experience camping in the white desert with us and let yourself be enchanted by the overnight stay in a Desert.
Explore Cairo with us during the day and evening. In the evening we visit the Egyptian Museum, the pyramids and Cairo old city.
Program of 3 Days trip to Cairo & White Desert & Bahariya Oasis
The pyramids
The Egyptian Museum
Old Town of Cairo
El-Moez Street and Khan Khalili Bazaar
Black Desert
Al-Marsous Mountain
Panorama Mountain
Tal von Agabat in der Farafra-Oase
White Desert National Park
The Crystal Mountain
English Mountain in Bahariya Oasis
Bahariya Oasis
Description for 3 Days trip to Cairo & White Desert & Bahariya Oasis
First day
At about 3:00 we will pick you up in an air-conditioned vehicle and drive for approx. 430 km from Hurghada to Cairo. (from Marsa Alam to Cairo 680 km.). You will have a rest break halfway through the journey.
You will arrive in Cairo around 7:30 AM and visit the Egyptian Museum first. After that we will drive to the pyramids of Giza. Next, you will have a delicious lunch with traditional Egyptian dishes. After that, we will bring you to the hotel, which is pre-booked especially for you.
In the afternoon, we will drive to Old Cairo, which is the historic district of Cairo, Egypt. This site includes a fortress from the Roman and Islamic era. We will then give you time to enjoy the wonderful atmosphere at El Moez Street, Al Azhar Park and Khan El Khalili Bazaar in Cairo. We are convinced that this is an experience not to be missed!
Second day
We will pick you up from your hotel in Giza or Cairo at 06:00 and drive to the Bahariya oasis, which is approx. 350 km west of Cairo. The road from Cairo to the Bahariya oasis takes about 3 hours. We take a break halfway through.
At about 9:00 am we arrive at the Bahriya oasis and change to an all-wheel drive (4 * 4 jeep). From this moment our adventure in the Sahara begins!
We will drive to the black desert and first of all visit the Al-Marsus mountain, where you will admire the lava stones with an age of 150 million years. Immediately after that, you climb the panoramic mountain to look at the black desert from above and enjoy the beautiful silence of the desert.
Around 13:00 lunch with traditional Egyptian food in the Al-Haiz Valley awaits you.
After that, you will drive to the old desert through the Agabat Valley. There you can take beautiful pictures of the Kalkstein Formation.
The Agabat Valley was under water millions of years ago. Over time, unique amazing rock formations of limestone, chalk and sand were formed.
In this valley, 7 dinassuren skeletons were found.
Further around 17:00. we reach the white desert of Egypt. The White Desert is a section of the Sahara with an area of ​​approximately 300 square kilometers between the Egyptian oases of Bahariya and Farafra. It is a national park that is considered to be the most famous wilderness reserve.
Around 18:00. while our driver starts building tents for your overnight stay. In the meantime, you can enjoy the sunset.
At 18:30, when the sky turns pink, there is a mystical atmosphere, silence is everywhere. When you sit by a small fire and eat a simple meal of chicken, rice, and vegetables, you will feel like nothing has tasted so good.
Bedouins prepare delicious dinner for us and camp in the desert.
Third day
At 6 o'clock in the morning we will wake you up. And you, looking out of the tents, can watch a wonderful sunrise. We have breakfast in the desert around 7:00 am before heading to the Bahariya oasis.
At around 09:00 we will visit the Crystal Mountain known as Gebel al-Izzaz. On the right, it is rather a crystal hill, which is often called the pearl of the desert. It is made of quartzite crystals and looks amazing in the sun. This natural feature was discovered by accident several decades ago.
At 11:00 we drive to the Bahariya oasis and take a dip in a natural sulfur spring famous for its healing rheumatic and skin diseases.
At 12:00 you will have the opportunity to enjoy a pleasant drive through the date palm plantations until you reach Engländer Berg. After that, we will climb up to enjoy the beautiful view of the entire oasis and take great pictures.
Around 15:00. we drive towards Cairo and start our way to Hurghada.
Not included in the price: