Snorkeling in Marsa Alam & Port Ghalib
Marsa Alam has the most beautiful beaches in the Red Sea and beautiful coral reefs.
Guests who spend their holidays in Marsa Alam have the chance to take unforgettable snorkelling trips to the most beautiful coral reefs in the Red Sea.
BEST rated snorkeling trips in Marsa Alam
What to take with you on a snorkeling tour in Marsa Alam?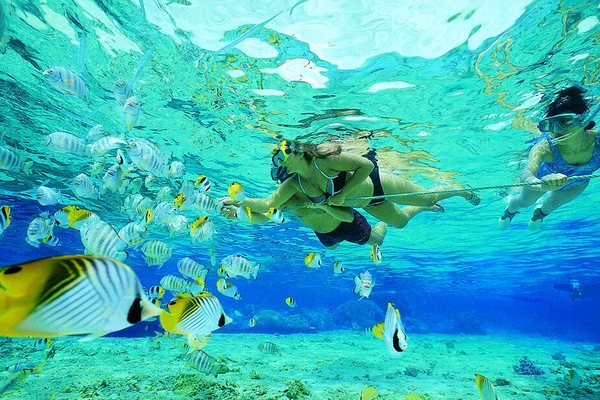 Prices for snorkeling excursions in Marsa Alam
| Trip name | Price from |
| --- | --- |
| Abu Dabbab Snorkeling tour | Snorkel with Turtles & Swimming With Dugong | from 45€ |
| Swimming with Dolphins & Snorkeling Tour (Samady) | from 63€ |
| Swimming with Dolphins & Snorkeling Tour (Sataya) | from 65€ |
| Snorkeling Trip at Hamata Islands From Marsa Alam | from 55€ |
| Snorkeling excursion from Port Ghalib (Marsa Mubarak & Marsa Shona) | from 50€ |
| Sharm el Loli and the Mangrove beach in Marsa Alam | from 55€ |
| Glass boat Nefertiti | from 35€ |