BEST Sights & Historical Landmarks in Luxor
Apart from Cairo, Luxor is definitely one of the most famous cities to be on the program. Previously, it was called "The City of a Hundred Doors", "Thebes" or "The City of Palaces". Here the Nile divides the country into east and west banks. Symbolically for the ancient Egyptians, this meant life and death.
A trip here, for example from Hurghada, goes through the Egyptian desert, also called the Arabian or Eastern Desert. It is the most eastern part of the Sahara, located between the coast of the Red Sea and the Nile.
Here are some must-see attractions in Luxor: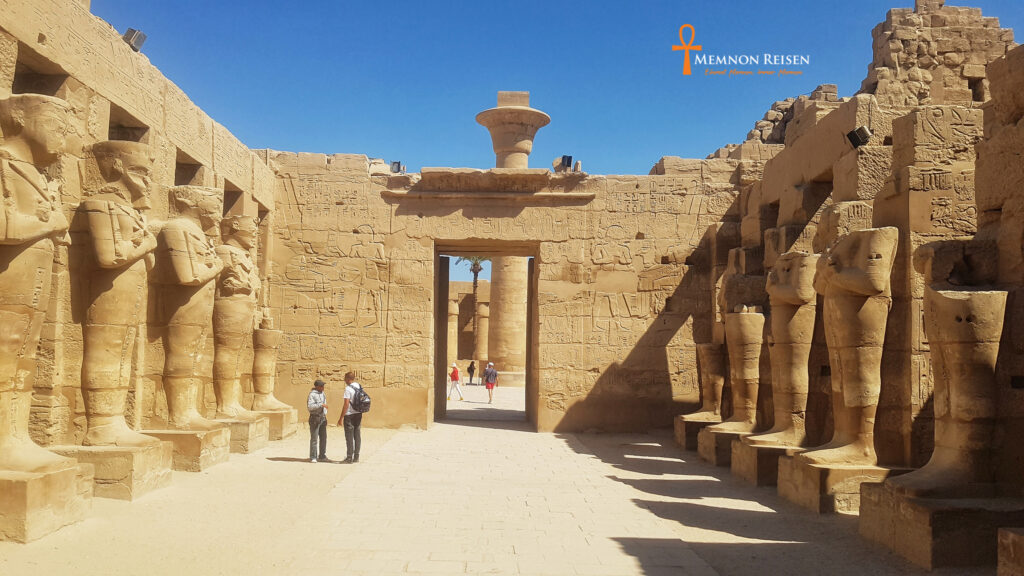 This museum is not as big as in Cairo, but it houses exquisite exhibits. Only in the Valley of the Kings is Luxor worth visiting. To date, 63 royal tombs have been found here, not all of which have been looted and therefore may be contemporary witnesses.
There is also the Valley of the Nobility and the Valley of the Queens. All noble families were buried in the valley of the nobility, and the wives of the pharaohs were buried in the valley of the queens. The tomb of Nefertiti can also be found here in the Valley of the Queens. These tombs are not as luxuriously furnished and decorated as the tombs of great rulers. Yet they are also one of the landmarks of Luxor.
Temple of Hatshepsut, Pharaoh of the 18th Dynasty, stands directly opposite the Karnak Temple on the other side of the Nile. This temple was built in the rock with steps.
The Colossi of Memnon are located near the Valley of the Kings. They were originally the keepers of the temple of Amenhotep III. Let our Egyptologist tell you the story of these two statues.
One of the attractions of Luxor is, of course, the Luxor Temple, located right on the banks of the Nile. Its foundation during the New Kingdom was intended for the god Amun, his wife Mut and their son. The Sphinx Alley connected the Luxor Temple with the Karnak Temple. This was only discovered late.
Karnak Temple is the largest temple complex in Egypt, consisting of three districts.
District of Amun, District of the Month, and District of Courage. Apart from these large temples, there are also temples that are smaller than the temple of Aten built by Akhenaten.
Medinat Habu or the funeral temple of Ramses III was also used to worship the god Amun. Ramses III performed funeral rites here.
And one of the most famous sights of Luxor is the Winter Palace Hotel, which was built by the British at the end of the 19th century. With plush and a sense of the past century, you feel transported into the past.
In general, about Luxor, it can be said that the pharaohs dedicated themselves to their gods with great devotion and great ambition through magnificent buildings and statues, but also erected immortal tombs for themselves.